I think his favorite thing on the planet is being on stage.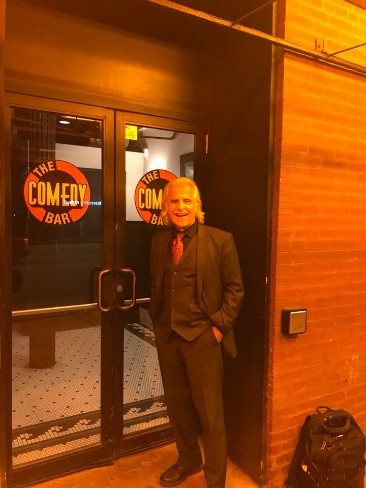 40+ years ago he wanted to do stand up comedy and tried it for a bit but well… life happens, kids, jobs etc and frankly it was hard to support a family on the low to no pay you get when first starting out in comedy.His dream was put on hold.
Well 3 years ago when we decided to close our large brokerage, Joe went into semi-retirement and after a few weeks of doing the honey do list he decided he better go back to work quickly before I kept adding projects.
We talked about what he really wanted to do and now that the kids were grown and mostly moved out the options were endless… his dream of doing comedy was the first thing that came out of his mouth.
A good friend of ours Maxine invited him to come to an Open Mic with her. His eyes lit up, he got very excited and instantly pulled out a notebook and started writing out his material.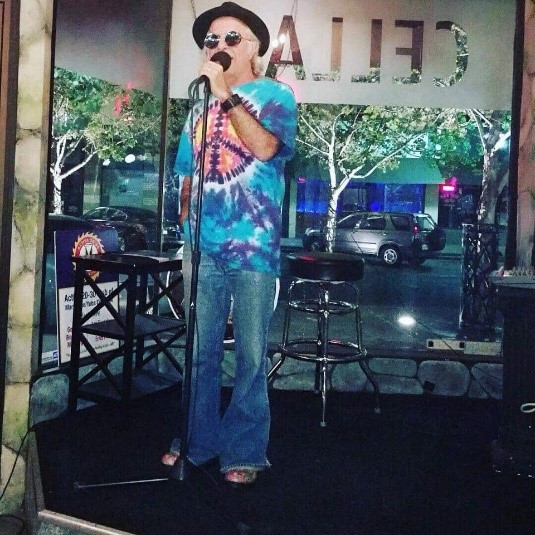 He started attending any Open Mic's he could attend. By the way Open Mic means that anyone can walk up on the stage and do a set or practice their routine. This has now turned into a bigger dream with him getting to check off a few things on his bucket list.
He has now performed locally at Tommy T's, Punchline, Laughs Unlimited as well has been asked to perform in Oregon, the bay area and even down in Los Angeles. But what was very exciting is a couple weeks ago we were traveling in Michigan and Chicago and a friend of ours Patrick Lynch found a great comedy shop that had an open mic available while we were there and not only did Joe get to get on stage…. But they have asked him to COME BACK and Perform…. This is a big deal and I could not be more excited and proud of him. He is proof that it is NEVER TO LATE to follow your dreams.
What dream would you like to follow? I truly would love to hear about them. Give me a call 916-996-3777 or let's go have coffee!
Go Like his Facebook page www.facebook.com/joeycrespillo and come see one of his shows.
They are adult content only but many of us can relate to his Sex, Drugs and Rock and Roll Humor! He might even be able to get you free tickets…. Who doesn't like free?!?
The Crespillo Group at eXp Realty 108 Main Street, Roseville, Ca 95678 Lic: 01173529